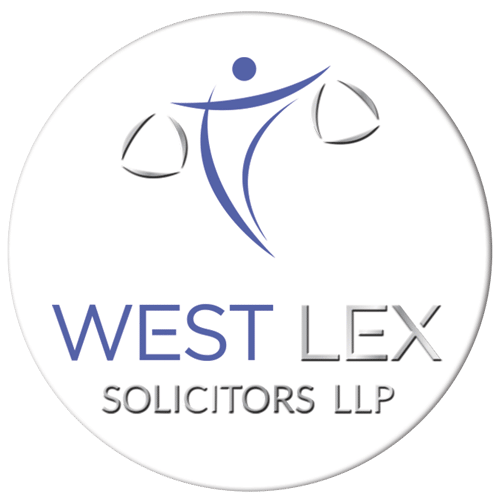 "We have been providing cost efficient and effective legal services for over 30 years."
An initial consultation is important for the purposes of providing advice to suit the individual needs of the client while taking into account the particular circumstances of that client. Each case is different, although the legal guidelines remain the same.
Agency Workers are generally defined as workers who register with Employment Agencies and take temporary work with third parties. Until recently they were neither employees of the employment agency nor employees of the Client Company. Therefore they were not protected under employment legislation.Lately however legislative changes have ensured that agency workers are covered in the same manner as direct employees of the employer. The provisions of the following Acts apply to them:
* Unfair Dismissals Acts, 1977 – 2001
* Payment of Wages Act, 1991
* Minimum Wage Act 2000
* Terms of Employment (Information) Act, 1994
* Maternity Protection Act, 1994-2004
* Adoptive Leave Act, 1995
* Organisation of Working Time Act, 1997
* Employment Equality Act, 1998 & 2004
If you are an employer or an employee and you need employment law advice, get in touch with us for a discreet consultation.
The information given herein is for guidance only. No responsibility is accepted for any error or inaccuracy. Full Legal advice should be obtained.
The Employer
In most cases the Employer will be the agency. However, in certain cases the Employer may be deemed to be the provider of the work i.e. the company in whose physical premises the agency worker actually works.
Recruitment
The job description must accurately describe the position the employer requires to fill. It should define the objectives of the job, outline the responsibilities etc. The employer is entitled to adopt whatever application process it deems necessary to fill the advertised position. This process must be applied to all applicants. At the interviewing stage claims alleging discrimination are likely to arise. Candidates should be informed that the orgainsation is an equal opportunities employer; take comprehensive notes for each interview and ask the same questions of all candidates. Employers require the consent to the applicant to consult with any referees. The employer is entitle to require all or any successful applicant to undergo a pre-employment medical if the applicants health is a fundamental part of the job description.
Equality
Employment Equality Act, 1998 & 2004
This Act replaces the Anti Discrimination (Pay) Act, 1974 and the Employment Equality Act, 1998 & 2004.
New Discriminatory Grounds: Family status, sexual orientation, religious belief, age, disability, race and membership of the travelling community. The old discriminatory grounds of gender and marital status remain. There are exemptions provided in various circumstances.
Application: With certain very limited exceptions, to all types of employment, access to employment, training and educational facilities.
Increased access to the legislation: Agency workers will now be deemed to be employed under a contract of employment.
Pay Discrimination: Express provisions dealing with indirect discrimination are included for the first time. Provisions in relation to same place requirement have been deleted and the definition of associated employer has been widened.
Indirect Discrimination/Direct Discrimination: Indirect discrimination compares an apparently gender neutral provision between two groups, one having a relevant characteristic and the other not having this relevant characteristic e.g. male/female -married/unmarried etc. If the provision impacts more heavily on the group having the same characteristic than on those without it, then it may be discriminatory. It must, in matters to which European Law applies, be objectively justified i.e. it must be necessary and appropriate to the objective of the employer. In other cases it must be reasonable.
Positive Action Measures: The Act permits measures to promote equal opportunities for men and women in employment or to facilitate integration into the workplace for persons over 50, those with a disability, or members of the travelling community.
Harassment: The Act defines sexual harassment for the first time and introduces the concept of 'reasonableness' into the standard applicable to judicial consideration of sexual harassment cases. Behaviour which is offensive in the eyes of the person being harassed may be deemed harassment. Measures to combat harassment on other discriminatory grounds are included.
Vicarious Liability: The Act makes employers vicariously liable for the acts of their employees in all cases unless they can show that they have taken reasonable steps to implement a policy against discrimination.
Procedures and Enforcement: Two new Authorities have been set up – The Equality Authority and the Director of Equality Investigations. Parties may in certain cases eg harassment, take proceedings directly in the Circuit Court. The alternative is to make a complaint to an equality officer with a subsequent appeal if necessary to the Labour Court. The Equality Authority has power to carry out equality reviews of employers, draw up action plans and serve notices requiring substantive information to be supplied.
Working House
Organisation of Working Time Act, 1997
The Act regulates working hours as follows:
* Maximum 45 hour week: subject to some exceptions, the most important of which is those in a position to decide their own working time e.g. self-employed.
* Minimum 15 minute break every four and a quarter hours or 30 minutes every six hours.
* At least 11 consecutive hours rest in 24 hours.
* Sundays off: unless otherwise stated in the contract of employment. An Employee who is required to work Sundays must be compensated with a reasonable allowance or increase in pay or time off or a combination of the above.
* Night Worker: someone who works at least three hours between 12 midnight and 7.00 a.m. at least 50% of the year.
* Limitations: Average eight hours per night over two-month period for those not involved in work of special hazard or physical or mental strain, in which case the limit is eight hours each night.
Exemptions
Certain sectors of activity are exempt from the Act. Most of the derogations are by means of statutory instruments. Where there are specific exemptions in the Act, in almost all cases an equivalent compensatory rest period must be given.
There are exemptions from the daily and weekly rest provisions for split shift workers and from other provisions for workers where there may be exceptional or unforeseen circumstances or emergencies.
Holidays
Organisation of Working Time Act, 1997 (Part 111)
Annual Leave
Four working weeks where at least 1365 hours have been worked in the leave year or one third of a working week where the employee works at least 117 hours in a calendar month or 8% of the hours worked in a leave year.
Periods of sick leave are not counted as hours worked but maternity leave and parental leave are.
Holiday pay must be paid in advance. If the pay is static it is the normal rate for the working hours in the week immediately preceding the holiday. If it varies it is the average for the normal working hours in the 13 weeks before the holiday.
The employer can determine the time of annual leave but must give one month's notice and have regard for the employee's family circumstances. Annual leave must be taken within the leave year or by agreement within six months of its end. Pay cannot be given in lieu. If any employee falls ill on annual leave, it shall not be counted as annual leave.
Public Holidays
All employees are entitled to public holidays but may at the option of the employer be given either a paid day off or a paid day off within a month or an extra day's annual leave or an additional day's pay.The employer can be requested not more than 21 days before the holiday to nominate the option he proposes to take.
Absence
No entitlement where employees are absent from work for 52 weeks due to an occupational illness; 26 weeks in the case of other illness or injury; 13 weeks for authorised absence. No entitlement during a strike.
Public Holiday Work
An Employee who normally works on a public holiday is entitled to an additional day's pay. Otherwise they are entitled to one fifth of a week's pay.
The calculation of pay for a public holiday is the same as that for annual leave.
Where an employee leaves employment on the week ending on the day before a public holiday then they will be entitled to pay for that holiday provided they have worked for the employer during the preceding four weeks.
Maternity Leave
Maternity Protection (Amendment) Act, 2004
Rights under this Act apply to all pregnant employees, all employees who have given birth in the previous 14 weeks, and all employees who are breast feeding up to 26 weeks after the birth, provided they have notified their employer of their condition. No minimum length of service is required.
Qualifying employees are entitled to:
* Women who begin their maternity leave on or after 1 March 2007 will be enlisted to 26 weeks maternity leave with an additional 16 weeks unpaid maternity leave.
* Four weeks additional maternity leave (optional)
* Social Welfare payment, if applicable, during the 14 weeks m maternity leave.
The employee must commence her maternity leave no later than two weeks before the baby is due to be born.
Under Health & Safety legislation the employee must take a minimum of four weeks maternity leave after giving birth
Employees must give employers at least four weeks written notice before:
* taking maternity leave
* taking additional maternity leave
* returning to work
Other categories of protective leave under the Maternity Protection Act:
Natal Care Leave
Employees are entitled to paid time off to receive ante-natal or post-natal care. Two weeks notice of appointments should be given to the employer where possible.
Father's Leave
If a mother dies during maternity or additional maternity leave, the father may avail of the outstanding balance of the leave.
Health and Safety Leave
Employers are required to identify any risk to which employees covered by the Maternity Protection Act might be exposed. If a risk is established, the employer should remove it or transfer the employee to suitable alternative work. If no such work is available, the woman must be granted health and safety leave.
Employers are obliged to pay employees for the first three weeks of health and safety leave, after which social welfare benefits may apply.
Health and Safety provisions may also apply to employees who normally work at night (subject to medical certification).
* The right to maternity leave accrues after 24 weeks of pregnancy.
* All employment rights other than the right to remuneration are either preserved or suspended during protective leave.
Disputes arising under this Act may be referred to a Rights Commissioner (six-month time limit); this decision may be appealed to the Employment Appeals Tribunal within four weeks.
Adoptive Leave
Adoptive Leave Act, 1995 & 2005
Where adoptive leave commenced on or after 1 March 2006 the employee is entitled to 20 weeks adoptive leave plus an additional optional 12 weeks unpaid leave after adoptive lave ends.
Where adoptive leave commences on or after 1 March 2007 the employee is entitled to 24 weeks adoptive leave, plus additional 16 weeks unpaid adoptive leave.
In general, the leave commences on the day of placement, but, in the case of foreign adoption, some or all of the leave may be taken immediately before the day of placement.
Where an adoptive mother dies, the adopting father is entitled to a period of leave equivalent to the outstanding balance of the adopting mother's leave.
Employees must give at least four weeks written notice of:
* taking adoptive leave
* taking additional adoptive leave
* returning to work
An employer is also entitled to be notified of the date of placement and given a certificate of placement as soon as is practicable.
Social welfare benefit, if applicable, is available during adoptive leave.
Employment rights are protected during adoptive and additional adoptive leave.
Carer's Leave
The Carer's Leave Act, 2001
Allows employees to leave their employment temporarily for a period of up to a maximum of 104 weeks (minimum of 13 weeks) to provide full-time care for a person.
Carer's leave is unpaid but the employee can work up to 15 hours per week, earning a maximum of €290 per week while still eligible for Carers Benefit.
The employee's job must be kept upon by the employer.
The person to be cared for must be assessed by their General Practitioner who provides a report to the Department of Social and Family Affairs.
To qualify the employee must have at least 12 months continuous service with the employer. The employee must make a formal application at least six weeks before the proposed leave commences.
The employer may refuse, on reasonable grounds, to allow leave for less than 13 weeks.
Parental Leave/Force Majeure Leave
Parental Leave (Amendment) Act, 2006
Fourteen weeks' unpaid leave is available to parents of each child born or adopted on or after 3 June 1996.
* Employees must have one year's continuous service to avail of the full 14 weeks' parental leave; a proportion of the leave is available to employees with shorter service in certain circumstances.
* The leave must be taken before the child reaches the age of eight and up to 16 years in the case of a child with a disability. If an adopted child is aged between three and eight years at the time of adoption, the leave must be taken within two years of the adoption order. However, special provisions apply in the case of certain adopted children.
* The leave may not be transferred between the parents
* The leave may be taken as one block or, by agreement between employer and employee, broken into weeks, days or hours off
* The leave must be used to take care of the child.
Notification (six weeks in advance) and confirmation must be given to the employer in writing.
An employer may postpone the leave for up to six months on certain stated business grounds.
Employment rights
All employment rights other than remuneration or pension entitlements are protected during parental leave.
Employees are also entitled to return to the same job or suitable alternative employment when the leave ends.
Leave of Absence
Any notice of termination of employment from either the employer or employee served during leave or after the end of leave is void.
An employee cannot resign during a period of leave. Any period of probation, apprenticeship or training stands suspended during absence and complete upon return.
Force Majeure Leave
This is paid leave which arises when injury or illness of a close relative (as specified in the Act) makes the immediate present of the employee indispensable.
Maximum allowance is three days in one year or five days over three consecutive years. Part of a day is counted as a full day.
All employment rights are protected during force majeure leave.
Part Time Employees
Worker Protection (Regular Part-Time Employees) Act, 1991
This Act extends to regular part-time employees the right to minimum notice, holidays, redress for unfair dismissal, redundancy and insolvency protection and worker participation where applicable. A regular part-time employee is an employee who:
* Has 13 weeks continuous service
* Is normally expected to work not less than eight hours a week for the employer
NB There is no eight hour/13 week minimum service threshold under the following Acts which apply to all Employees:
* Maternity Protection Act, 1994
* Adoptive Leave act, 1995
* Protection of Young Persons Act, 1996
* Organisation of Working Time Act, 1997
Protection of Young Persons
Protection of Young Persons (Employment) Act, 1996
This Act is designed to protect young workers and to ensure that work during the school year does not put a young person's education at risk.
The Act applies generally to employees under 18 years of age:
* Child: under 16 years of age
* Young person: 14-17 years of age
Conditions of Employment, Hours of Work and Rest Periods
Maximum weekly working hours for under 16 years ( 14/15):
Term time Nil
Holiday work 35
Work experience 35
During the summer holidays under 16's must have at least 21 days free
Time off and rest breaks for under 16's:
Half hour rest breaks: after four hours work
Daily rest break: 14 consecutive hours off
Weekly rest break: Two days off, as far as practicable to be consecutive
Working hours, time off and rest breaks for 16-17 year olds:
Maximum working day: Eight hours
Maximum working week: 40 hours
Half hour rest breaks: After four and a half hours work
Daily rest break: 12 consecutive hours off
Weekly rest break: Two days off, as far as practicable to be consecutive
Night and Early Morning Work
Under 16's may not be required to work before 8.00 a.m. or after 8.00 p.m. In general 16 and 17 year olds may not be employed before 6.00 a.m. or after 10.00 p.m. During School holidays and on weekend nights 16 and 17 year olds who have no school the next day may work up to 11.00 p.m. where there are exceptional circumstances and the Minister is so satisfied.
Before a child under 16 is employed, written permission must be furnished by the parent or guardian.
A register must be kept containing the following information on any person employed under 18:
* Full name
* Date of birth
* Time work begins each day
* Time work finished each day
* Rate of wages/salary paid
* Total amount of wages/salary paid
Regulations under the Act require Employers to give to their workers aged 18 a copy of the official summary of the Act.
The provisions of the National Minimum Wage Act, 2000 also applies. Those under 18 are only entitled to a maximum of 70% of the relevant wage from time to time.
Terms of Employment
Terms of Employment (Information) Act, 1994 – 2001
This legislation requires employers to provide a written statement to Employees setting out terms of employment.
The Act applies to any person working under a contract of employment or apprenticeship or employed through an employment agency or in the service of the state.
The Statement detailing the terms and conditions of employment must be given to a new employee within two months of commencing employment.
Information to be included in the statement:
* Full name of employer and employee
* Full address of the employer
* Place of work, or where there is no fixed place, a statement that the employee is required to work at various locations
* Nature of work
* Commencement date of employment
* Duration of the contract, either fixed or permanent
* Rate of method of calculation of remuneration
* Payment internals
* Annual leave and other paid leave entitlements
* Hours of work (including overtime)
* Rest breaks
* Sick leave and pension arrangements notice periods
* Reference to any collective agreements
The statement must be signed and dated by the Employee or on his behalf.
The employer is obliged to keep this statement for a period of one year after the termination of the employment.
The employer may include additional terms and conditions e.g.:
* requirements regarding shift work
* grievance procedure
* disciplinary procedure including company rules and regulations
* deductions from pay
* provision for lay off/short time
Employers must, within 28 days of the commencement of the employment, give new staff a written summary of the procedures that would be used should it become necessary to dismiss them. Employers may consider including this in the terms of employment.
Fixed-Term Employees – Protection of Employees (Fixed Term Work) Act, 2003
These workers must not be treated less favourably than permanent employees in relation to working conditions. However this treatment may be applied if it is justified on objective grounds, including failing to offer a contract of indefinite duration.
Employers must inform fixed term workers about vacancies for permanent positions for employees on fixed-contracts which commenced after 14 July 2003 where employed by their employer on two or more continuous fixed-term contracts, the duration of these contracts may not exceed four years.
Payment of Wages Act 1991
The Act provides for a written statement of wages and deductions to be given to an employee. The statement must detail gross pay, statutory, contractual deductions, net pay, and any overtime or bonus payments.
Redundancy
Redundancy Payments Acts, 1967-2001
An employee qualifies for statutory redundancy pay if he or she has 104 weeks continuous service with the employer. Dismissal must result by reason of redundancy which is very widely defined. "Redundancy" does not merely arise where a business closes down or where an employer reduces the size of the workforce. The definition includes circumstances where the employer decides that different or even additional skills or qualifications are required for the job.
Since the 25 May 2003 new minimum rates of statutory redundancy apply. An employee is entitled to two weeks pay for each year of service and a further weeks pay. In calculations a week's pay, an upper limit of €600 per week is placed on weekly earnings.
To be eligible for payment the employee must satisfy the following:
– Be aged between 16 and 66
– Employed under a contract of service or apprenticeship
– Have been in insurable employment in any of the four years before redundancy
– At least 104 weeks of service.
Employers qualify for a 60% rebate from the Redundancy Fund maintained by the Department of Enterprise, Trade and Employment.
Disputes over entitlement are referred to the Employment Appeals Tribunal. Employees being made redundant have the right to time off during the notice period to find alternative work.
Where collective redundancies occur, the workers concerned and their representatives have certain consultation and information rights under EC Legislation.
Dismissal
Unfair Dismissals Acts, 1977-2001
Aggrieved employees have a choice of legal remedy:
1. An action for wrongful dismissal in the Civil Courts where breach of contract or breach of constitutional rights is alleged. There is a six year limitation period and damages are unlimited; or
2. A claim within six months, or by extension 12 months, of the date of dismissal to the Employment Appeals Tribunal or Rights Commissioner under the Unfair Dismissals Acts 1977-2001.
Redress for unfair dismissal is based on legislation. The Acts apply to employees who:
* Have been dismissed or can prove that the employer's conduct was so unreasonable that resignation was justified
* Have one year's continuous service. This service is not necessary where dismissal is on grounds of pregnancy or trade union activity
* are normally expected to work eight hours or more per week
* are between 16 and 66 years of age
* are employed by or thorough employment agencies or directly by the employer
Presumption of unfair dismissal:
Dismissal is always presumed to be unfair once proven. This means that the onus of proving fairness is on the employer. Certain specific grounds for dismissal are also deemed to be unfair:
* trade union membership/activity
* pregnancy
* Exercising statutory maternity rights
* religious or political opinions
* age
* sexual orientation
* membership of the travelling community
* taking legal action against the employer
Grounds substantially justifying dismissal:
* capability, competence or qualification
* conduct
* redundancy provided selection criteria and procedures are fair
* gross misconduct
* other substantial reasons
* fixed term contracts and fixed purpose contracts (with certain exception).
Redress:
* reinstatement, or
* re-engagement, or
* compensation to a maximum ceiling of two years' remuneration.
Awards of compensation are based on the actual financial loss of the employee.
Minimum Notice
Minimum Notice and Terms of Employment Acts, 1973 & 2005
Employees are entitled to statutory minimum notice or pay in lieu except where they are dismissed for misconduct. The statutory entitlements to minimum notice are based on periods of continuous service and are as follows:
Service Notice
13 weeks – 2 years 1 week
2 – 5 years 2 weeks
5 – 10 years 4 weeks
10 – 15 years 6 weeks
over 15 years 8 weeks
An employee must give an employer at lest one week's notice unless the employment contract specifies to the contrary.
Employers and employees may agree longer periods of notice.
Redress for breach of the Minimum Notice and Terms of Employment Acts, 1973 and 2005 is obtained by application to the Employment Appeals Tribunal within six months of the breach.
Disciplinary Procedures
Unfair Dismissals Acts 1977-2001
There is a legal obligation on all employers to supply all employees, not later than 28 days after commencing employment, with written procedures which the employer will observe before dismissing an employee. Any changes to the procedure must be notified to the employee within 28 days of the change being made.
The use of disciplinary procedures is strongly recommended to employers where an employee's conduct, attendance or performance is of concern. Failure to use or comply with procedures may be taken into account by the Employment Appeals Tribunal in awarding compensation.
Procedures should normally include a set of graduated steps from verbal and written warnings to suspension on pay and eventually dismissal. There is no set rule about how many warnings there should be in any case. The test is: what would a reasonable employer do? Such an employer notifies his staff of any shortcomings and suggests improvements. Such an employer listens to any response the worker has to make. In other words, the rules of natural justice apply. Legal advice should be taken.
In cases of serious misconduct, it may be appropriate to move to a later stage of the procedure much more quickly. If requested, an employer must give the reason(s) for dismissal in writing within 14 days of the request.
See Labour Relations Commission Code of Practice on Disciplinary Procedures and see LRC website (www.lrc.ie)
Industrial relations issues are dealt with under the Industrial Relations Acts 1946-1990.
Health and Safety
Safety Health and Welfare at Work Act, 1989 and 2005
A huge body of legislation has developed on health and safety matters in the workplace in the last ten years or so, mostly derived from European Community Law. There are general rules of application and there are detailed directives and regulations dealing with particular sectors and situations. The following is an outline of the main provisions of the two most important pieces of legislation.
Safety Health and Welfare at Work Act, 1989 & 2005
General Application Regulations, 1993, implementing the EC Framework Directive of 1989
There is a duty on all employers to ensure the health, safety and welfare of all their employees including:
* a safe place of work and of access to the place of work
* a safe system of work
* adequate materials
* competent fellow employees
* preventative risk assessment
Safety representatives have to be appointed by the employees from among their number at their place of work and employers must notify the safety representatives when Health and Safety Authority Inspectors visit.
Employers must provide a Safety Statement. They are obliged to carry out far-reaching consultation with and participation by their workers in health and safety matters. They must train their Staff.
Civil liability for employers may arise at common law but breach of the Safety Health and Welfare at Work Act, 1989 & 2005 is not actionable in itself. Where the Regulation breached is derived from EC law, such as a directive, civil liability does arise. Legal advice should be taken where any doubt arises.
The Health and Safety Authority was set up by the 1989 Act. It polices all the legislation on health and Safety in the workplace. Contravention of almost any aspect of the legislation is a criminal offence and the HSA has the power to prosecute either summarily or on indictment. The Health and Safety Authority has an extensive website (www.hsa.ie.osh). A list of all the regulations is kept there along with news of developments.
Examples of some of the areas covered by regulation are:
* use of VDUs in offices
* construction site safety
* standards for workplace equipment
* conditions on fishing vessels
* risk assessment during night work or pregnancy.
Since 1 September 2005 employers are under a duty to take reasonable steps to prevent any improper conduct on behavior likely to put employees at risk and to appoint a competent safety officer.
Other Health and Safety Regulations have also been introduced such as:
– The Safety, Health and Welfare at Work (Work at Height) Regulations 2006
– The Safety, Health and Welfare at Work (Control of Noise at Work) Regulations 2006
The employer must ensure that work is properly planned and supervised and carried out in a manner that is safe.
If you are an employer or an employee and you need employment law advice, get in touch with us for a discreet consultation.